Paint Parties / Build your own Arts & Crafts Party!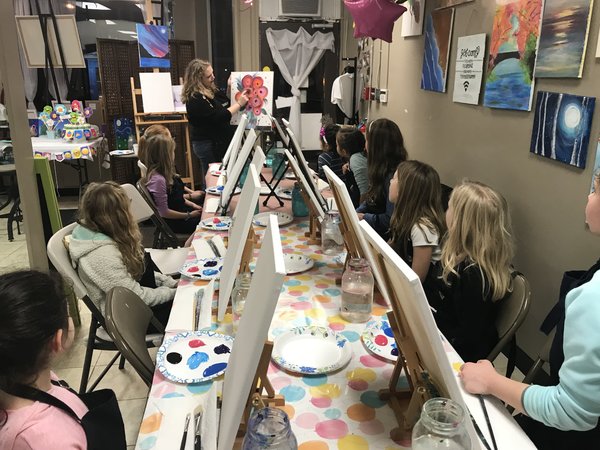 Paint Parties / Build your own Arts & Crafts Party!
Friends & Family Nights Paint Parties! BUILD YOUR OWN Arts & Crafting PARTY EVENTS!
Family Fun Time with a paint night party or Arts & Crafts night out is so much fun here at Craftersnight.com.
We specialize in so much more than just Paint parties here at craftersnight.com events. Custom build your own event choosing from art projects like clay sculpting, soap making, candle making, lego robotics & so much more! Let's talk soon to create your one of a kind birthday celebration for your child to create memories that will last a lifetime.
We are now hosting our 2 hour events at our new travel locations Silver Spoon Bakery, Main St, EG!
We are also hosting our fun filled Paint Parties and Art Events at Greg's Restaurant in NK.
Let's discuss your ideas for a unique night out with friends to create amazing memories here at Time to Design / Craftersnight.com Events! Pricing varies upon each unique customized event due to supplies & materials. Call for more details and information for guest quantity discounts.
Book your reservation by calling me at 401.500.3032!
From beginner to advanced you will enjoy 2 hours of instructional painting with no prior painting experience needed.
***All Supplies are included for you to take home a creative new memory and project!
***Discounts may be available depending on number of guests reserving seats so let's talk soon to reserve your seats today.
Our events calendar is filling up fast for our fun Summer Art Events!
Email craftersnightri@gmail.com or call to discuss any further details. 401.500.3032
CREATE.RELAX.UNWIND
Let's get Creative! Looking forward to seeing you soon,
Time to Design, Inc
Lynn Murphy, Designer & Artisan
CRAFTERSNIGHT.COM
401.500.3032
Reviews
Featured Products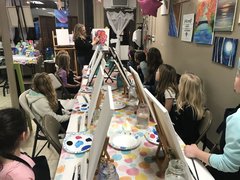 6/22 Paint your Pet Special or Beach Painting! 7-9pm
$35.00
Tigersden Pet Rescue Event 7/15 noon - 2pm Paint Party!
$40.00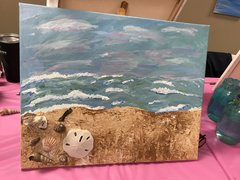 6/28 Family Night Pizza Paint Party! 5:30-7:30
$35.00