6/22 Paint your Pet Special or Beach Painting! 7-9pm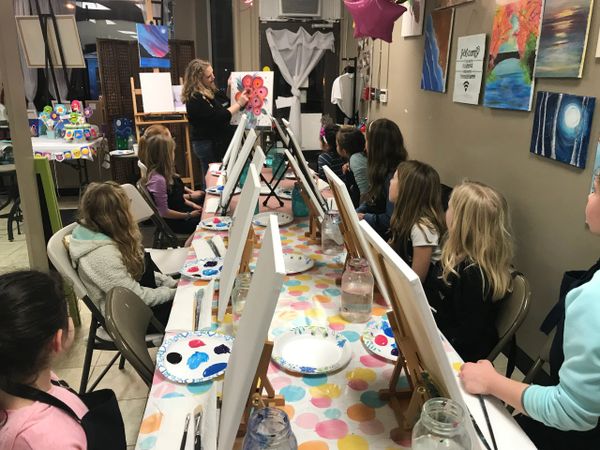 6/22 Paint your Pet Special or Beach Painting! 7-9pm
June 22nd 7-9pm at Silver Spoon Bakery on Main St, East Greenwich, RI is the place to be for a fabulous Paint your Pet Party! Our local artist will guide you through this amazing painting experience to create a one of kind Paint you Pet creation. Bring in one of your many awesome photo's of your pet and watch your canvas come to life with a great lasting memory! We are now offering another option for this special party tonight so if you're more a Beach goer then let's create a fun Beach landscape painting. The choice is yours tonight with both paintings being offered along with specialty drinks from Silver Spoon Bakery!
This is a special one night event so reserve your seat soon as space is limited!
Bar Specials for amazing Martini's will be the highlight of tonight's event so be sure to book early!
Book your reservation here at craftersnight.com online or stop into Silver Spoon Bakery on Main Street, East Greenwich, Ri.

From beginner to advanced you will enjoy 2 hours of instructional painting with no prior painting experience needed.
***All Supplies are included for you to take home a creative new memory!
Email craftersnightri@gmail.com or call to discuss any further details. 401.500.3032
CREATE.RELAX.UNWIND
Let's get Creative! Looking forward to seeing you soon,
Lynn Murphy, Designer & Artisan
www.craftersnight.com
401.500.3032
Reviews
Featured Products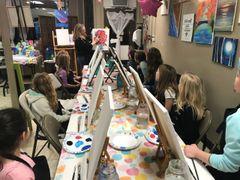 6/22 Paint your Pet Special or Beach Painting! 7-9pm
$35.00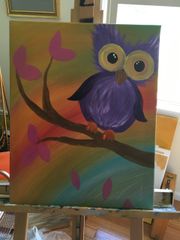 Tigersden Pet Rescue Event July 15th/12-2pm Paint Party!
$40.00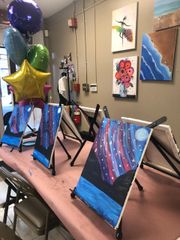 Kid's Birthday Parties / Build your own Arts & Crafts Party!
$25.00