Painting Parties Adults / Private Group events Painting Parties Adults / Private Group events
Painting Parties are a great way to celebrate a Birthday with friends while creating long lasting memories of a fun night out! Private Events are held at the new Studio on Main Street or if you like the restaurant scene, we could have your event at The Grille on Main Restaurant for 2 hours of exciting painting!
Crafters night Paint Parties are available at your home for a Private Paint Home Party!.
Reserve your 2 hours at the new CREATIVE ART STUDIO at 233 Main St, in East Greenwich and create some fabulous new memories with friends. Relax and unwind with projects ranging from jewelry, beads, floral, painting & so much more!
Birthday party event times and dates are flexible so let's discuss all your details to create the perfect birthday party! *All Supplies are included for you to take home a creative new memory and project!
Other Arts & Crafting projects are also available so please give us a call soon so we can create your special birthday event! 401.500.3032
***Discounts may be applied depending on number of guests reserving seats. Let's discuss further details before you reserve your seat.
Email craftersnightri@gmail.com or call please before booking your birthday party to discuss all the details. 401.500.3032
CREATE.RELAX.UNWIND
Let's get Creative! Looking forward to seeing you soon, Lynn Murphy, Designer & Artisan
Reviews
Featured Products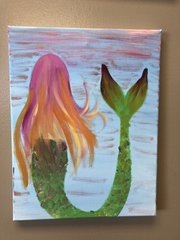 April Educational Arts Camps 4/16 thru 4/20 Arts & Crafts 9-3pm
$60.00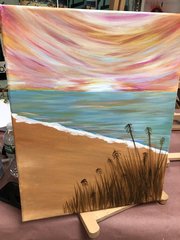 Thursday 3/22 PAINT NIGHT PARTIES! 6-8pm 233 Main St, East Greenwich
$30.00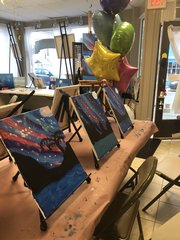 Summer Camp 6/19 thru 6/22 Arts & Crafts
$60.00