Quilting Lessons Design your own event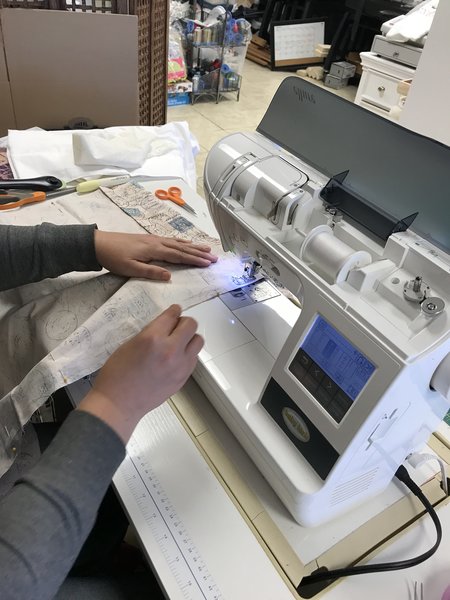 Quilting Lessons Design your own event
Quilting lessons are a great way to spend a night out at the Creative Arts Studio at 233 Main Street, East Greenwich, RI! Private or with friends it's so much fun to learn to sew. Choose the time that works best for your schedule and let's get creative with Sewing a patchwork lap quilt. $45.00 each 2 hour session.
On-site Sewing machines are set up for your use during these amazing 2 hour quilting events. There will also be available a crafting station set up for rotary cutting and piecing quilts together.
Pricing will be discounted for large Quilters groups for this fun filled Quilting event just for you as a special quilter's gift. * We offer discounts on groups so please give me a call to discuss further.
Lessons to create a Patch work Lap Quilt will also be offered during this 2 hr event time so bring some friends or come alone and let's create a beautiful quilt together. Let's talk soon by either emailing me at craftersnightri@gmail.com or calling 401.500.3032 to reserve your seat for sewing classes.
JoAnn Fabrics in Warwick has a large selection of Cotton Quilters Fabrics if you would like to purchase your own fabric. I am also available to meet with you to pick out your fabric or create with the fabric in the Arts Studio. Call with any questions. 401.500.3032

I look forward to meeting you, Thank you for visiting CRAFTERSNIGHT.COM, 233 Main Street, East Greenwich, Ri
Please call or email with any questions for events. 401.500.3032
Lynn Murphy, Designer & Artisan
Reviews
Featured Products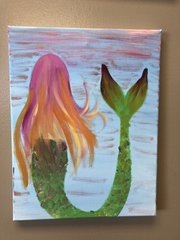 April Educational Arts Camps 4/16 thru 4/20 Arts & Crafts 9-3pm
$60.00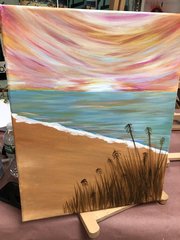 Thursday 3/22 PAINT NIGHT PARTIES! 6-8pm 233 Main St, East Greenwich
$30.00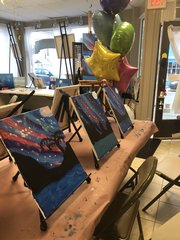 Summer Camp 6/19 thru 6/22 Arts & Crafts
$60.00